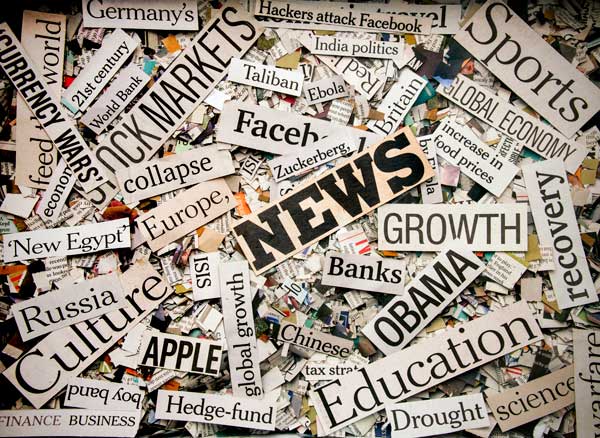 Journalism Workshops on Zoom
All UCSB students, staff and faculty are welcome to attend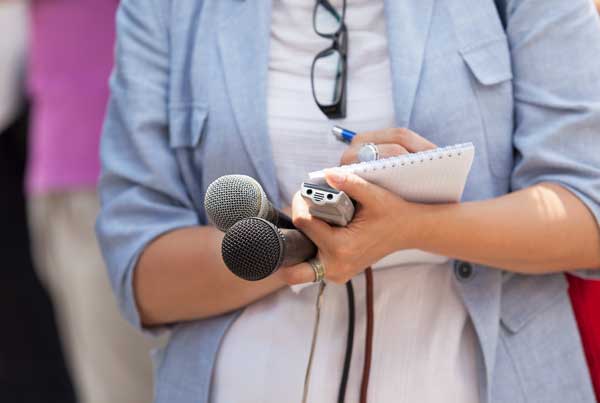 Intro to Reporting
What makes news news? We'll share tips on how journalism differs from academic writing, and provide insights on how to report original stories, identify sources and get people to talk to you.
Leah Bartos is an award-winning investigative journalist with more than 10 years of experience. While a writer at heart, she has also reported, researched and produced documentary films for PBS Frontline and ProPublica. Projects she's worked on have won numerous awards, including two Emmys, as well as various awards from Investigative Reporters and Editors, Society of Professional Journalists, and the American Bar Association. She earned a master's in journalism from UC Berkeley Graduate School of Journalism (2011), where she was a Mark Felt Scholar in Investigative Reporting.Leah currently serves as the journalism advisor for Associated Students at the University of California, Santa Barbara.
Lisa Osborn is News & Public Affairs Director (news advisor) at KCSB FM 91.9, the student-led college and community radio station on the campus of UCSB. Lisa works with two student news directors and a team of volunteer reporters to advise on the production of the KCSB 5PM News (Mon/Thurs) and KCSB's weekly public affairs radio show, Inside Isla Vista (Weds 5PM). Prior to coming to KCSB, Lisa spent most of her broadcasting career as an award-winning reporter and news anchor at Los Angeles radio stations, and a music host (deejay) on a national radio network. She is also a voice over narrator.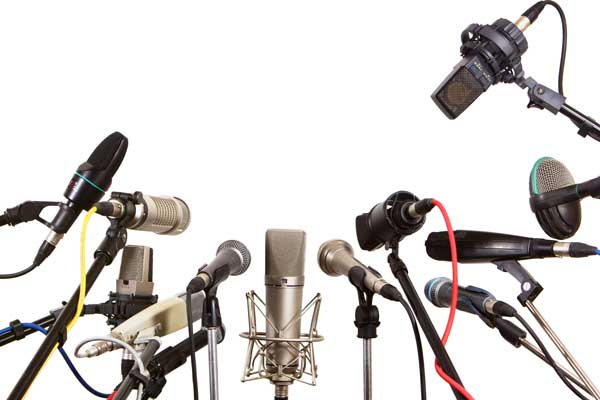 Going Pro:  From Student to Professional Journalist
Hear from a former student KCSB News director about his experiences in student journalism at UC Santa Barbara, the importance of student-led media, and how he made the leap into international reporting.
Daniel Alvarenga is an award-winning queer Salvadoran journalist based out of Washington, DC. Born and raised in Southern California to refugee parents who fled the civil war in El Salvador, Alvarenga got into journalism because he felt mainstream media coverage of Central America lacked depth and nuance. Formerly with AJ+, part of the Al Jazeera media network, Alvarenga is currently a reporter and producer for Telemundo's first English-language show, Radar 2022. Alvarenga covers issues pertaining to immigration, racial equity, and Latinx cultures – with a special emphasis on Central America and its diasporas. Alvarenga has been named one of "9 Young Central American Creatives and Thought Leaders You Should Be Following." And in 2020, was awarded a Poynter Fellowship by Yale University for reporting on immigration.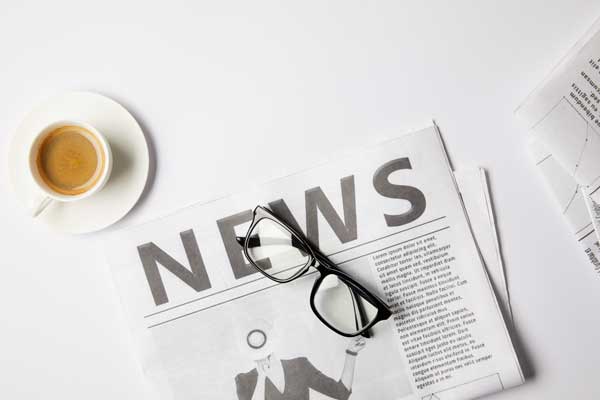 Truth Decay: News in the Age of Lies & Misinformation
Whether it's Russian trolls planting fake narratives, conspiracy theorists colluding against a perceived enemy or well-meaning citizens sharing misleading memes, the current deluge of information has made it all too easy to disseminate fiction and falsehoods that can topple businesses, spread pandemics and even undermine democracy. Join veteran journalist, educator and truth-talker Starshine Roshell for a look at how we got here, why it matters and the small-but-powerful things you can do to help.
Starshine Roshell is a passionate storyteller, award-winning journalist and content producer for LinkedIn Learning. She worked at The Hollywood Reporter before joining the Santa Barbara News-Press as news reporter, arts critic, and Sunday columnist—but resigned with dozens of colleagues in 2006 over the publisher's breaches of journalistic ethics. Named Best Columnist by Santa Barbara Independent readers for 11 years running, Starshine has written for national magazines, interviewed scads of celebs, and taught journalism at UCSB and Santa Barbara City College. She won the Association for Women in Communications' national Headliner Award in 2019, and the local AWC chapter's Woman of Achievement award in 2011. Her most recent book is Lather, Rage, Repeat: Frank Talk on Night Sweats, Day Drinking & Twitler.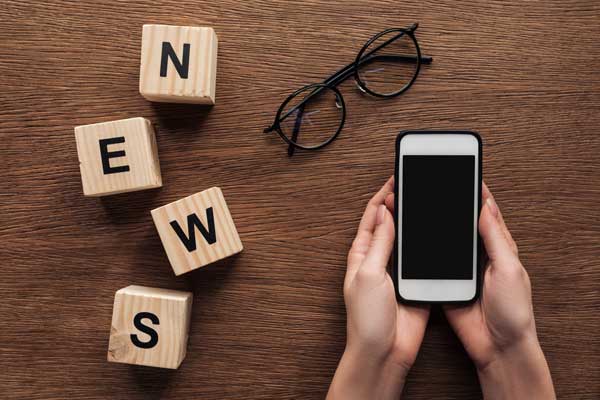 International Reporting 
Find out what it's like to cover news from around the world from an experienced foreign correspondent who has worked in Europe, the Middle East and other locations. UCSB Writing Program lecturer Nomi Morris will discuss international reporting as well as how to cover international stories from Santa Barbara.
Nomi Morris directs the Journalism track in UC Santa Barbara's Professional Writing Minor and will be leading an International Reporting course in Berlin this summer. She joined UCSB five years ago, after teaching at The USC Annenberg School of Journalism. Nomi transferred to teaching after a two-decade career in journalism that included serving as TIME's Berlin correspondent and the Middle East Bureau Chief for Knight Ridder Newspapers (now McClatchy). She got her start at the Toronto Star, for whom she covered the opening of the Berlin Wall. Since arriving in California in 2001, Nomi has been published in Newsweek, the Los Angeles Times, Los Angeles Review of Books, and other media outlets and literary journals. She holds a B.A. in Political Science and Middle East Studies and an MFA in Creative Writing (Nonfiction).